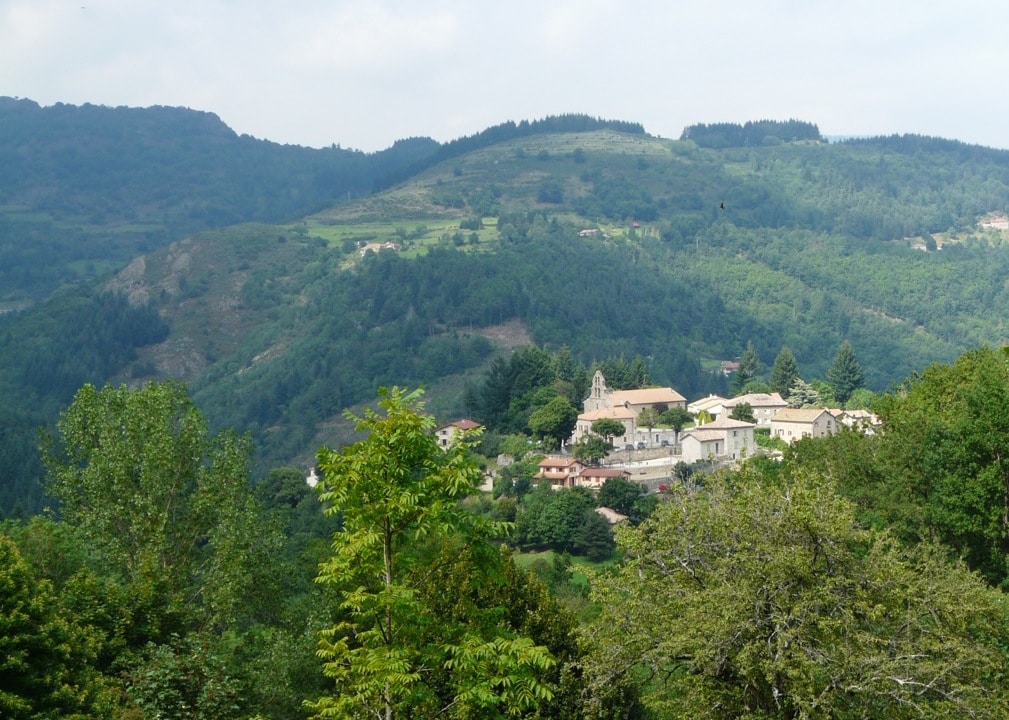 The village of Accons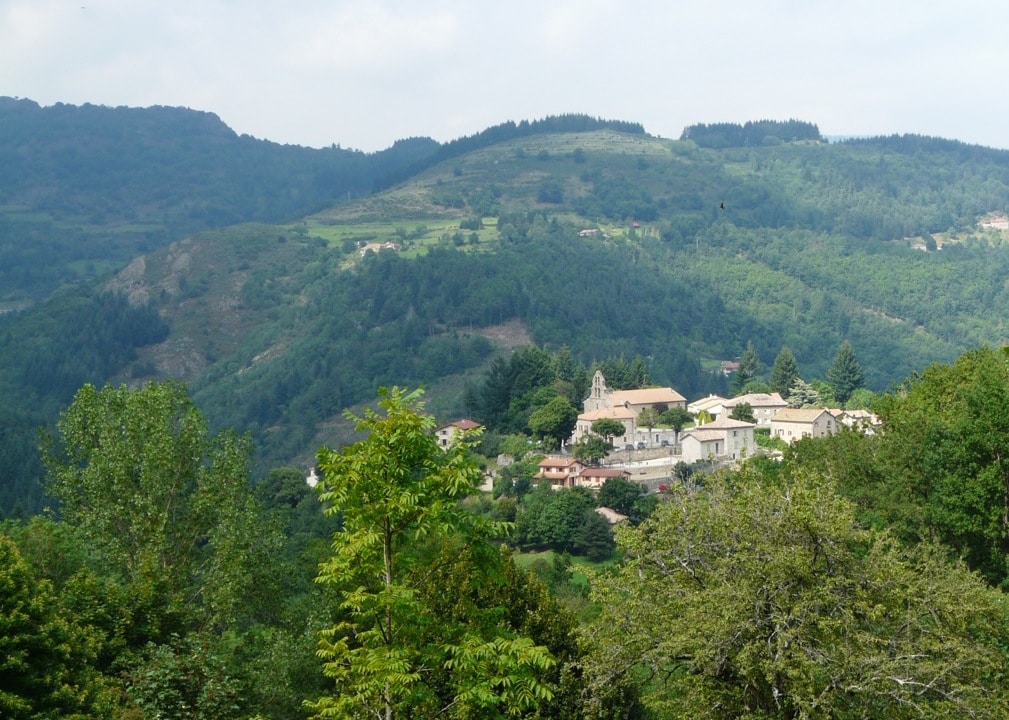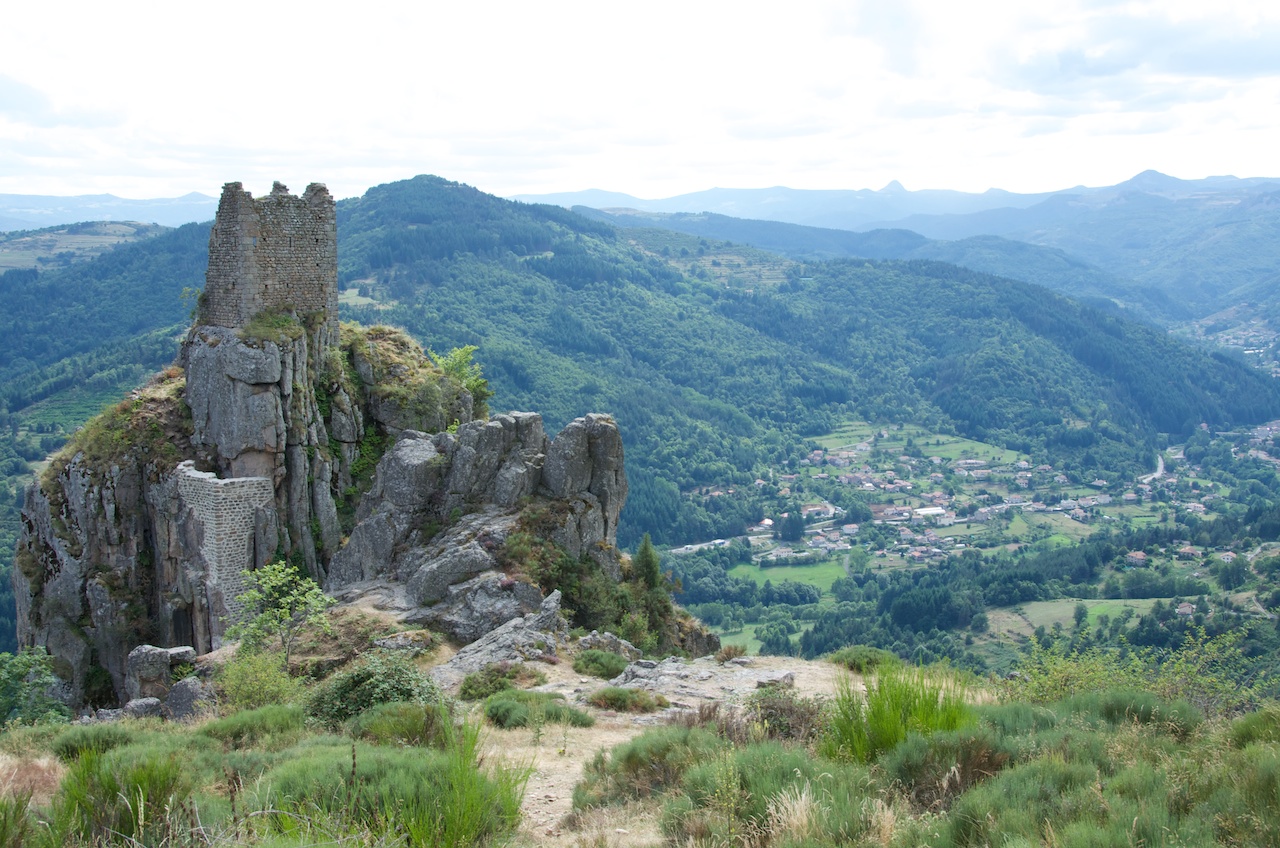 The 11th Century Château de Rochebonne.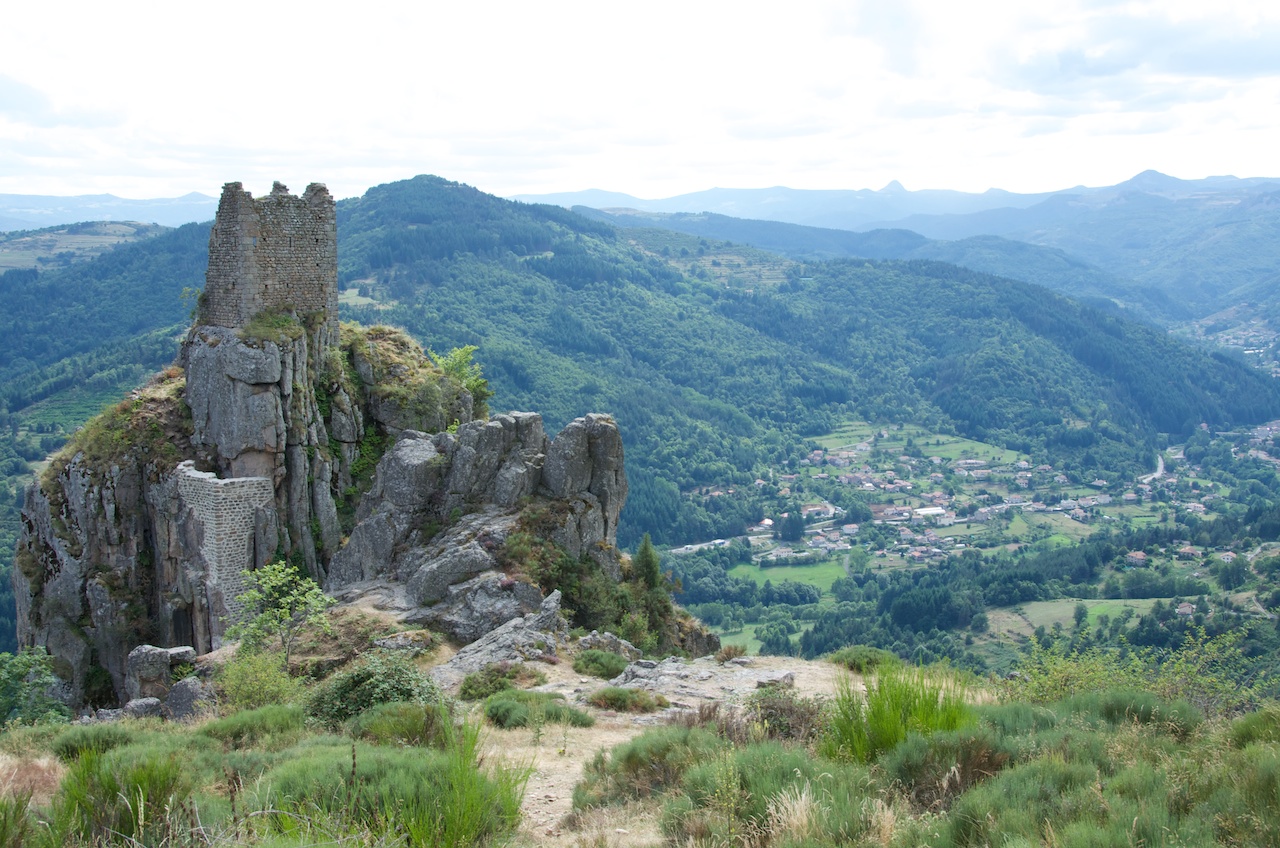 Base Aquatique Eyrium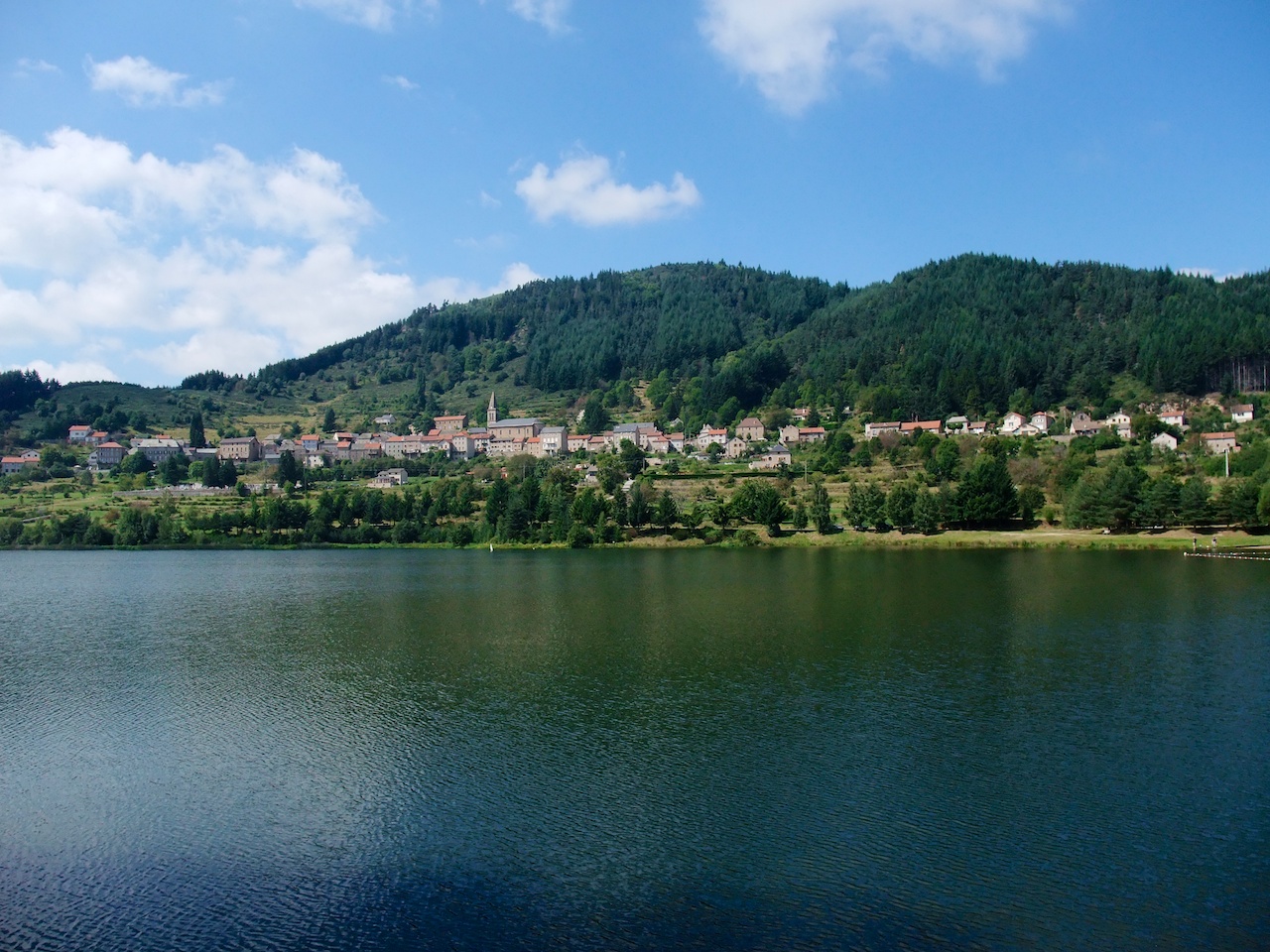 Saint-Martial: Swimming & boating lake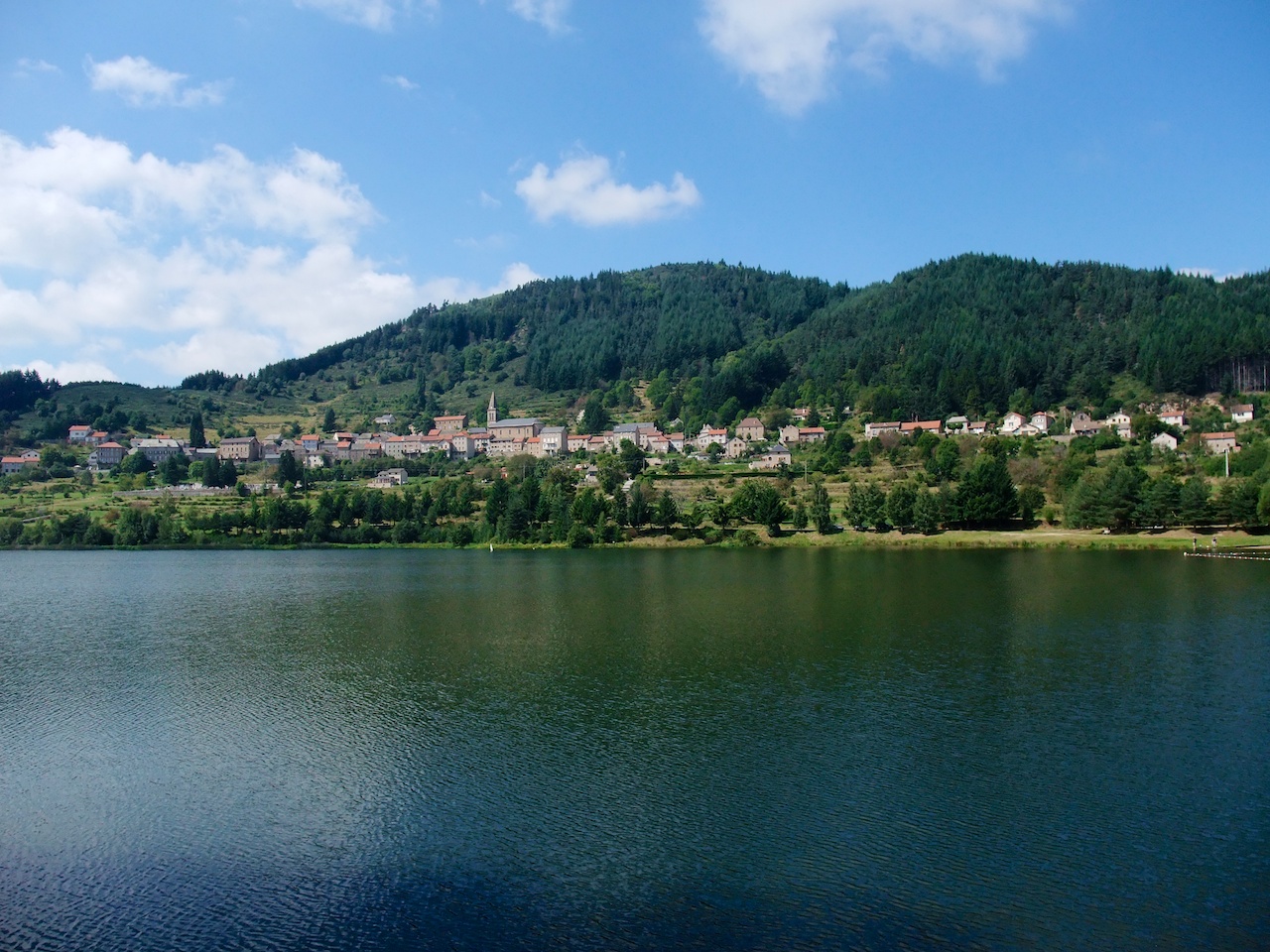 Accons
Accons is a small village nestled in the mountains of the Ardèche. The local surroundings are perfect for walking, mountain biking and swimming in rivers and lakes.
In the village there is a church and a children's playground, and it is situated on several walking routes and mountain-biking routes that pass less than 100m from the front door of the house.
Around a kilometre from the house there is a miellerie – selling local honey, beeswax, walnuts and spice cake.
Also around a kilometre from the house is the Chateau de la Mothe.
Mariac
Mariac is 3km away, and has a bakery, a grocers, and free wi-fi at the town hall.
Le Cheylard
Le Cheylard is the main town nearby, with a full set of shops, restaurants and other amenities.
There is a market every Wednesday. There are also two large supermarkets (Super U and Intermarché), a cinema, an outdoor swimming pool with two slides (Base Aquatic, Eyrium). Bikes can be hired in Le Cheylard and there are two disused railway lines (one to St Agrève and one below the pretty village of Chalencon and beyond), which provide beautiful, safe and relatively level cycling. For the more adventurous, there are numerous VTT (vélo tous terrains), or mountain-biking routes nearby. In some years, the Tour de France has passed within a couple of kilometres of the house.
Walking
This area of the Ardèche is a Parc Naturel and a walker's paradise. You can walk directly from the house to the Serre de Don, which is 1200 metres and on a good day you can see Mont Blanc. The area is volcanic and there are great clambers up the Sucs, the highest of which is Gerbier de Jonc, and there is the volcanic mountain of Mézenc, the highest peak in the region. There are beautiful chestnut groves, rivers and lakes to explore.
Places to Visit
There are several pretty local villages. We particularly like Chalencon (towards Privas) and Antraigues (towards Vals les Bain). There is also Desaignes, near Lamastre, which has a good castle museum. Antraigues sur Volane, Chalencon, and Desaignes are all officially designated as "villages of character".
Vals les Bain has thermal baths, which are a real pleasure, and there is also a casino there.
St Pierreville is about an hour's drive from the house and well worth a visit. It has a market on Sunday mornings and two museums. The wool museum is very good and has an excellent restaurant attached to it
North of St Agrèves is Chambon-sur-Lignon, where the village saved approximately 3,000 Jews during the war. It has a very interesting museum.
Other Activities
There is plenty more to do, including canoeing and lake and river swimming. A full list of activities is in the house.
Restaurants
There are plenty of good restaurants in the area, mostly at very reasonable prices. A full list is in the house.